We're really proud to be able to offer you as much of our normal service as possible from home, enabling us to be there for you while also protecting the well-being of our team and their communities. However, you may experience longer wait times than usual when trying to reach us.
You can find answers to most questions in the articles in our Help Centre by using the search bar above. Please take some time to check these first to see if your question has already been answered before contacting our Support Team.
I still need to contact Support, how can I do that?
Our friendly trained Support Team are here to help! You can contact our Support Team via:
Live Chat - click the icon button at the bottom of the screen
Live Chat looks like this on mobile:


Or like this on a PC/Laptop: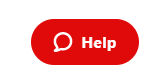 Freephone number 0800 083 1833 (available from 08:00 - 22:00)
Our Support advisors are always available and willing to help with any question that you may have. Alternatively, since you're already here, the FAQ section here has answers to many popular questions, so you can type your question into the FAQ search box for additional information on almost every topic.